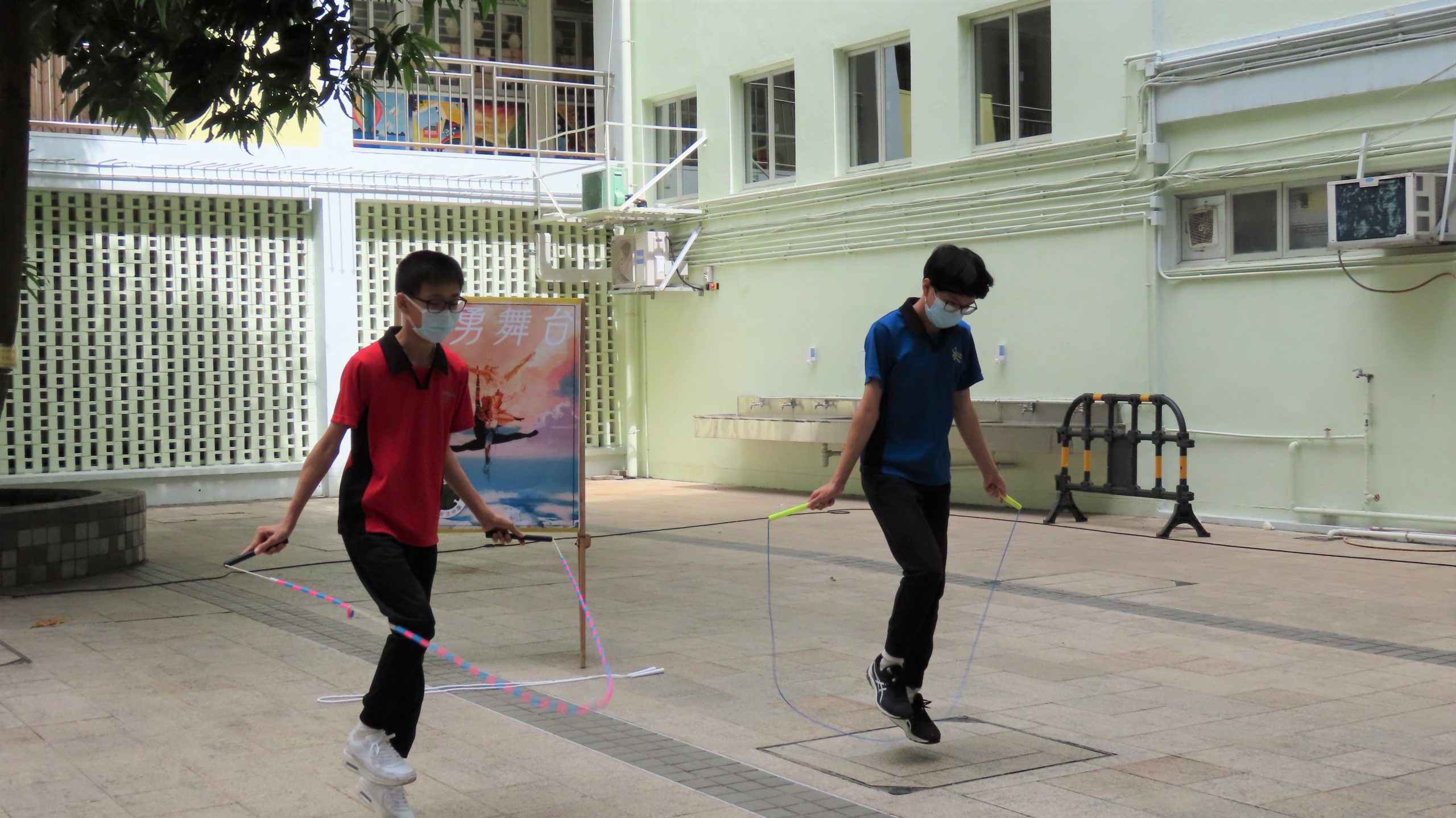 The first Multiple Intelligences Stage (MIS) was held at recess on 21 October 2021 in the garden. Two performances were conducted.
Kong Chit of S3C and Lau Tsz Wa of S3D performed Fancy Rope Skipping. Both boys had their solo performances and then with partners jumping. Besides that, Hung Kai Hing and Woo Po Ka, both were from S5C, had group singing performance.
Although the time was rather short at recess, with the good arrangement and several rehearsals of teachers and ECA Ambassadors, the performances ran smoothly. Both students and teachers enjoyed the show.